A young man with Twitter handle @Timi_of_lagos has replied his friend who earlier accused him of sleeping with the girl he introduced to him.
Timi_of_lagos has finally reacted to the allegation leveled against him. He posted a tweet today saying he wasn't aware that Temmie loved the girl for real.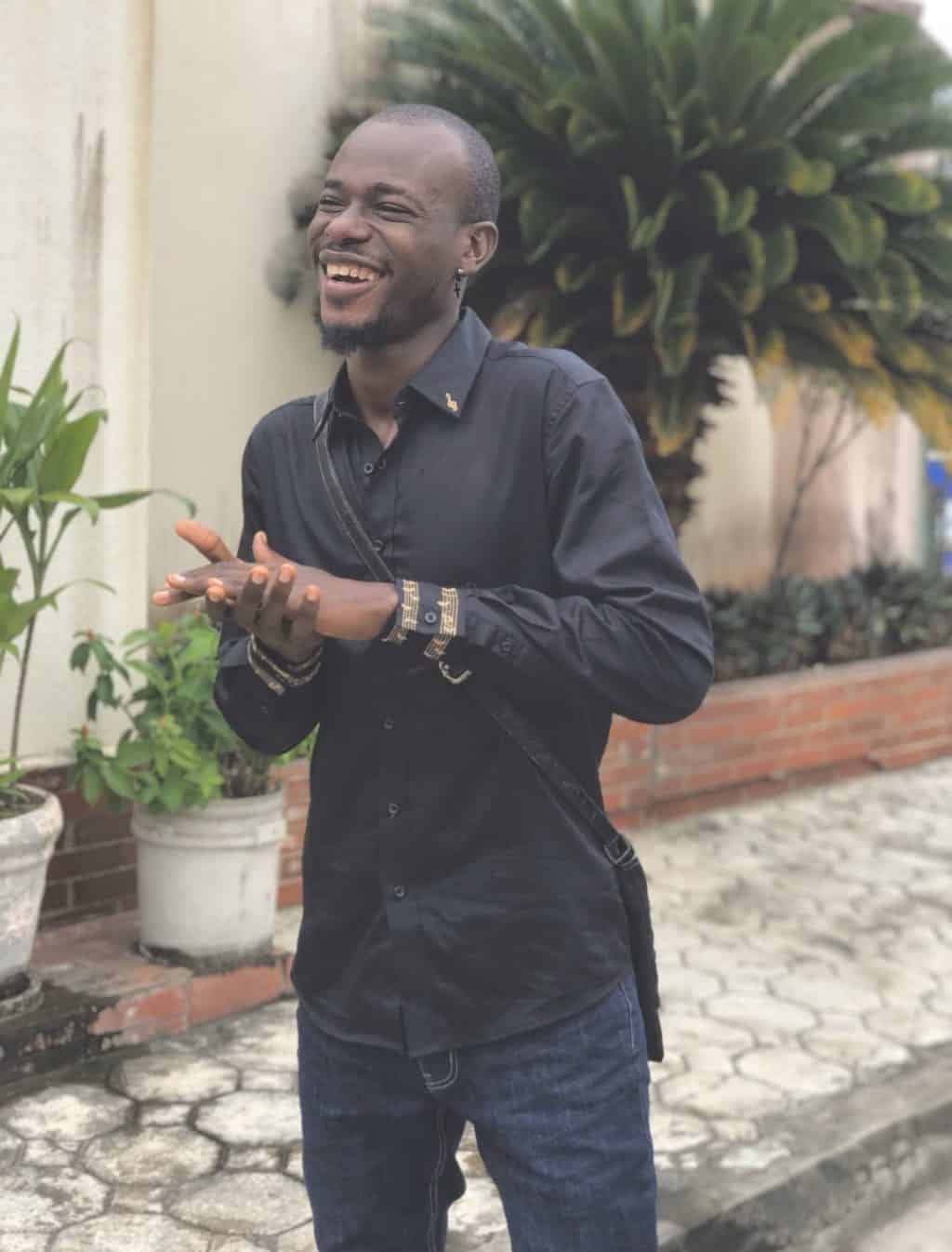 According to Timi, he felt that the relationship between the duo was just a shallow friendship, saying that if he had known Temmie was really in love with her, he would have freed her totally.
Below is his tweets;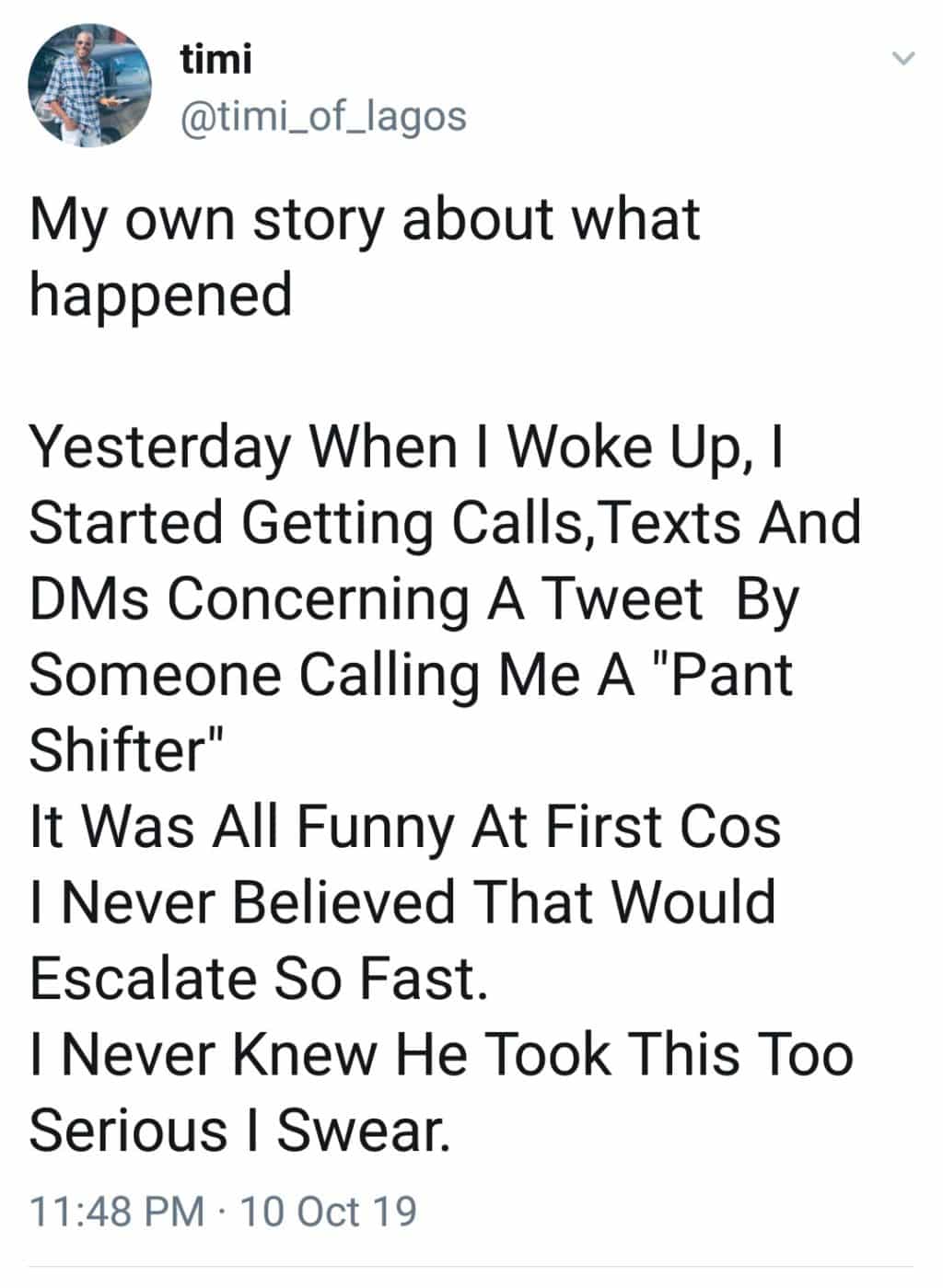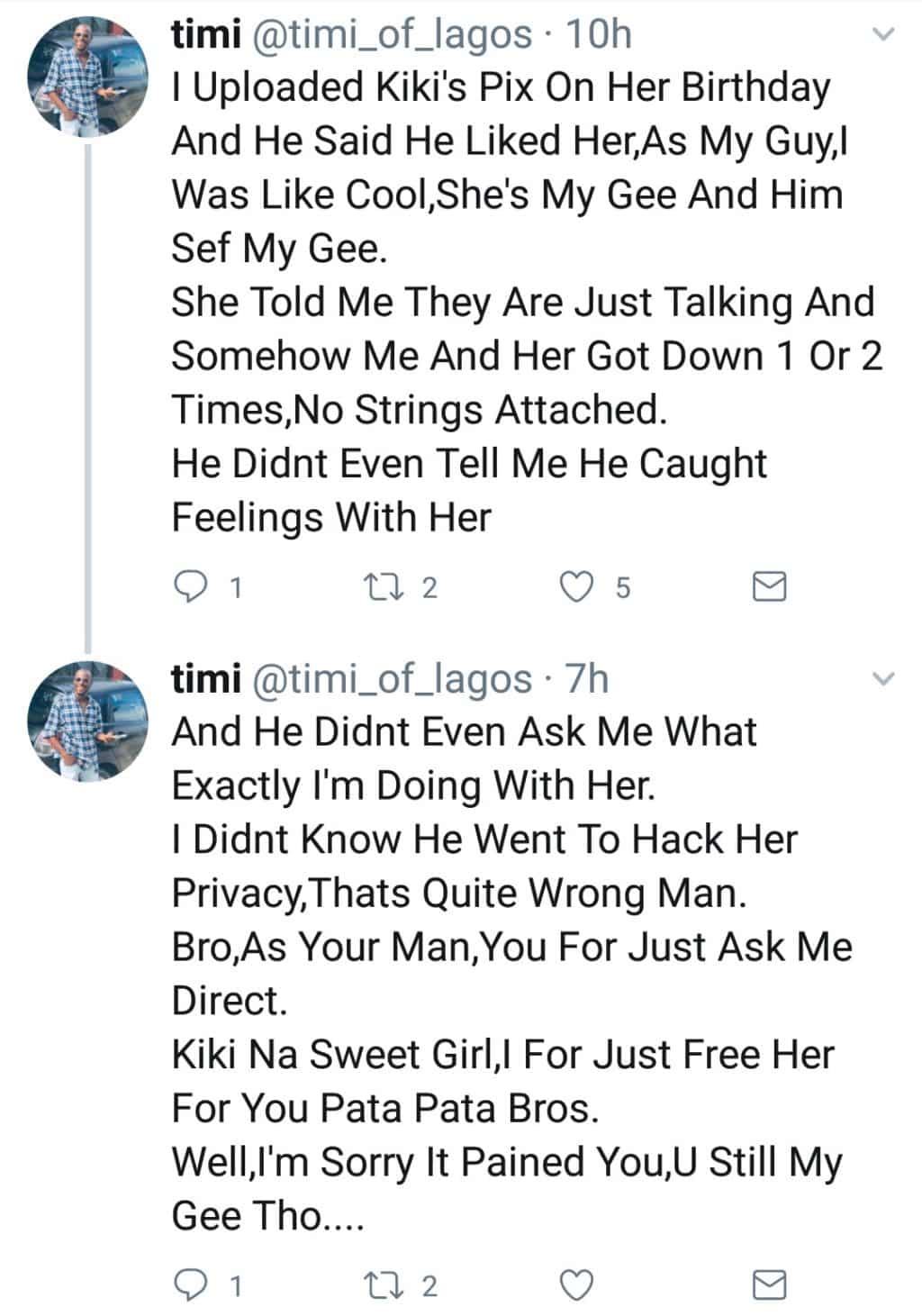 (c) Bennievibes 2019