Relationship blogger and adviser , Joro Olomofin has shared a story of a man who slapped the face of the wife for allegedly mentioning the name of one 'Kola'.
The woman has denied it never happened but it has strained the relationship between them.
The story has attracted hilarious reaction on IG
Below is the full gist:
"Hello Joro. Hope your enjoying your trip. Am done crying. Am tired. My husband and I were having sex and I said Oga I missed you. Next thing was a slap and he said who is Kola. H e heard "Kola I missed you" I have a cold. So maybe I sounded like Kola. I don't no any Kola Joro.
There is no Kola on my phone contacts at all. He got so angry and started shouting at me. I told him I don't no anyone. It's been 4 days he been so distant. I don't even know what to do anymore. I don't want to call his mother because he will get more angry."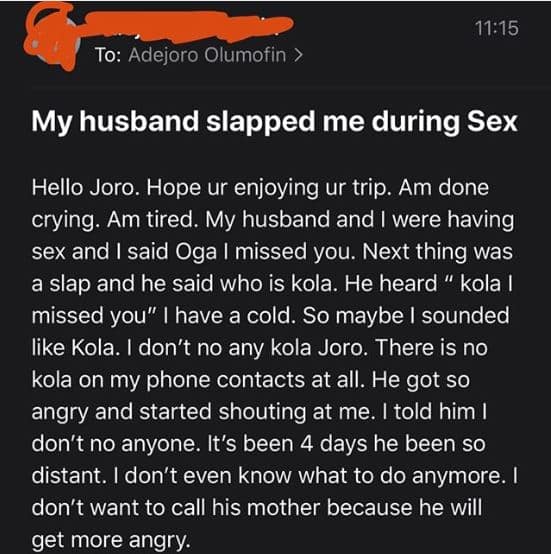 (c) Bennievibes 2019