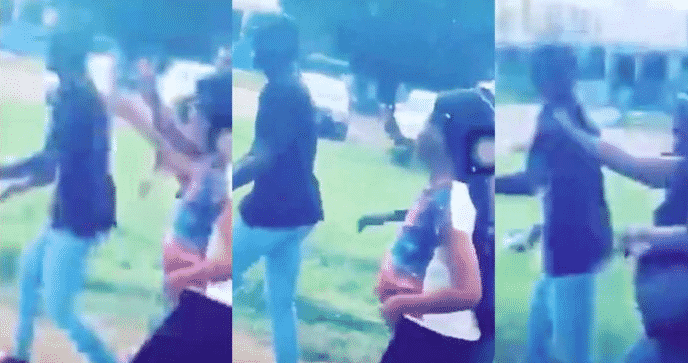 The University of Ghana seems

to have lots of 'sexcapades'

related scandals at the moment as one student was dragged out of class by parents of a girl he got pregnant.
A video which has gone viral on the internet captured a moment scene that ensued after the parents and relatives of the pregnant girl stormed the Lecture hall where the unidentified student was having a lecture, and dragged out
The aftermath of the incident is still not known, but here is the video below as shared by LIB.
This is coming after two lecturers of same university were exposed in the #sexforgrades documentary recently aired by BBC.
(c) Bennievibes 2019