An American writer who goes by the name Roxanne Gay, has shut down some Nigerians who came on her Twitter handle to rubbish her claim of enjoying a Nigerian movie she recently watched.
Roxane apparently watched Chief Daddy and took yo her Twitter page to express how much she enjoyed the movie
"Just watched a great Nigerian movie called Chief Daddy. Highly recommend" she wrote
However, some Nigerians came under her comments to ask how she could have enjoyed such a movie.
The American writer replied them after seeing their unflattering comments. '
See their exchange below ;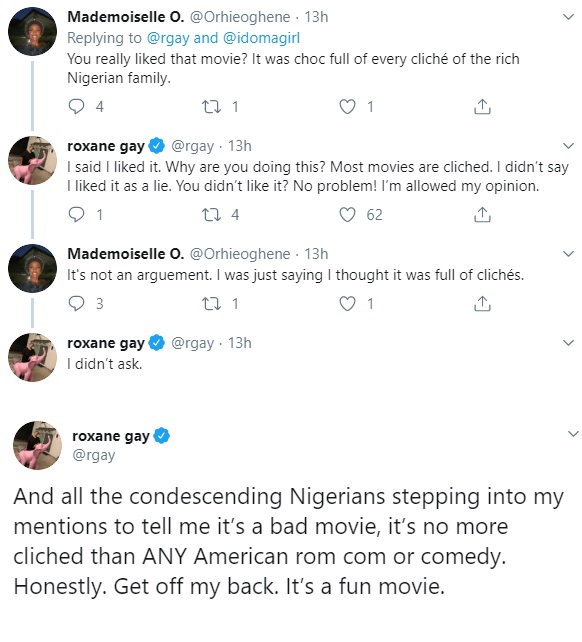 (c) Bennievibes 2019