Ray Husphpuppi, a Dubai-based Nigerian man, has taken to Instagram account to show off his $250k (N90m) Richard Mille wrist watch.
According to flamboyant IG big boy, he bought the N90m Richard Mille wrist watch as a New Year gift to himself.
Sharing a photo of the watch,
he captioned it;
"Quarter a million dollar watch as New Years gift to thy self. #RichardMille #RM1103 #EpainThem".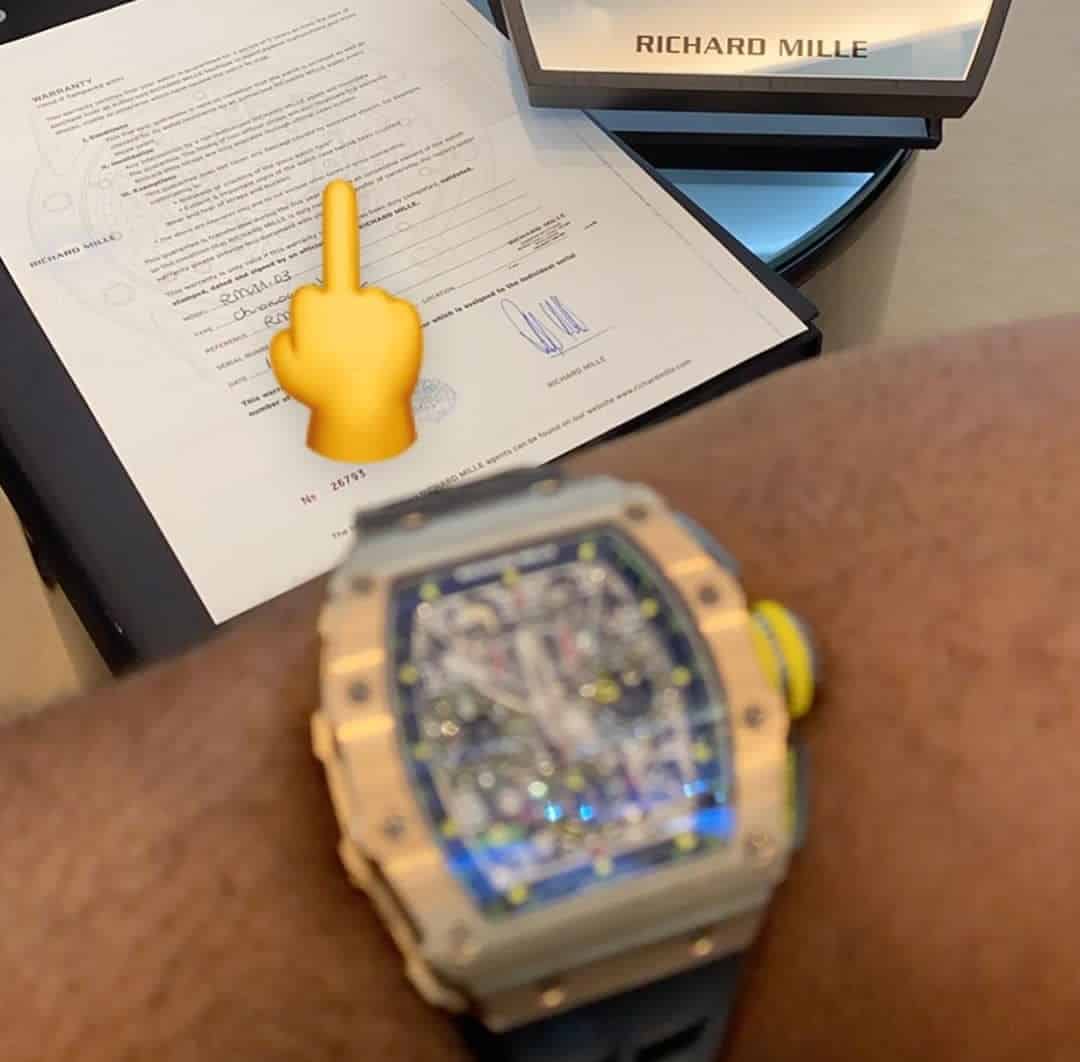 Hushpuppi's flamboyant way of life made him famous among Nigerians. Some love him, and some hate him, but almost everyone admires him for living his dream and being able to make so much money in such a short period of time.
(c) Bennievibes 2020