Yvonne Jegede, has given an discerntment on the reason her marriage to her former husband Abounce, didn't work out.
The Nollywhood actress made the stunning revelation in an online exchange she had with an Instagram troll.
Jegede had posted a behind-the-scene pictures, probably from a movie set and the troll who saw how intimate the actress was with her male colleague told her that if she'd done that which she was doing in the photo to her former husband, her marriage would have still been intact.
Yvonne immediately shut the troll down with a brilliant reactions, she said she was the one that actually left Mr. Abounce after she'd successfully gotten what she wanted.
Below is there exchange ;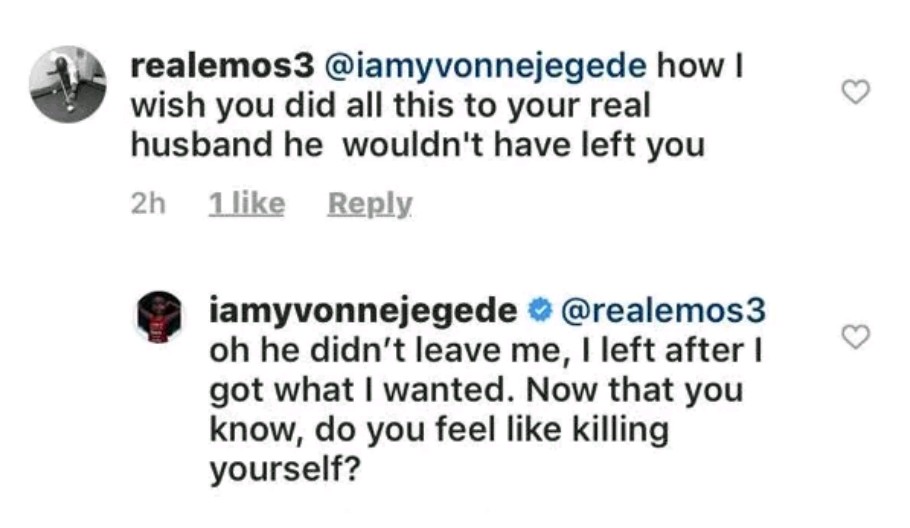 (c) Bennievibes 2020