Asaba-based businessman by the name Mr Anthony Okolie, who was allegedly impeded for about 10 weeks by the Department of State Services (DSS) for owning a SIM card registered previously in Hanan Buhari's name, has sued the secret police, President Buhari's daughter and MTN for N500m.
Relating his agony, Mr. Okolie who was apprehended on the 19th of July, 2019 in Asaba, claimed he was impeded in handcuff until September 22, 2019 by the DSS who were waiting for Hanan Buhari who was schooling in the UK at that time to clear him but she never did.
The businessman who attached the receipt he was issued after purchasing the SIM card as well as the SIM certificate to the lawsuit document, disclosed that he bought the SIM card on December 8th, 2018, with phone number 09035666662, for the sum of N1,000.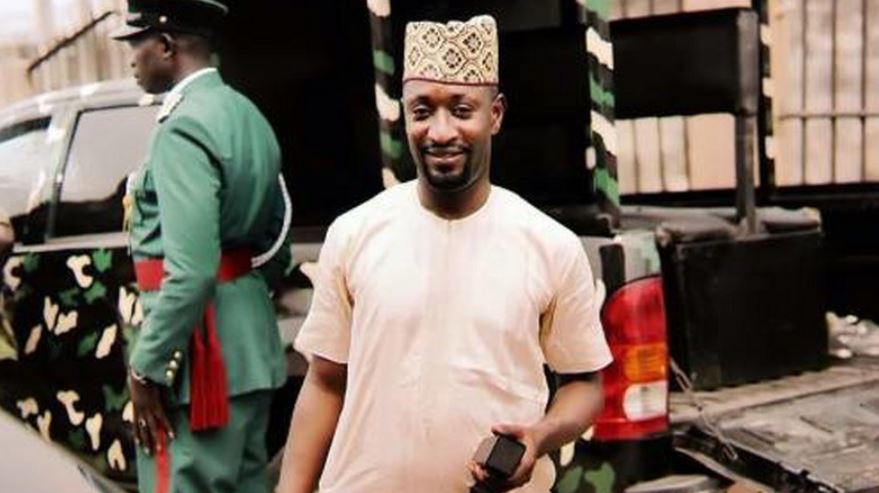 The lawsuit FHC/ASB/CS/3/2020 is seeking for an order to "compel the respondents (DSS, Hanan and MTN) to jointly or severally pay the applicant the sum of N500,000,000 only as general and aggravated damages for the gross and unlawful violation of the applicant's right to acquire moveable properties, freedom of movement and self-dignity."
Okolie who insisted that his detention contravened sections 35 and 34 of the 1999 Constitution, asked the court to declare it as an abuse of his fundamental human rights.
(c) Bennievibes 2020