A Nigerian man by the name Eka on twitter has taken to the platform to narrate how his cousin got stitched up by his girlfriend after she cheated on him with another man in school.
The young man explained that his cousin, who has been sponsoring his girlfriend's education in the university, was left heartbroken.
The users twitter with the handle @Lionezz_ disclosed that his cousin is a fashion designer and he has been using profits gained from his tailoring business to pay for her school and other education related stuff.
According to Eka, he just discovered that the lady got pregnant for a man in her school, revealing that the owner of the pregnancy is even her coursemate.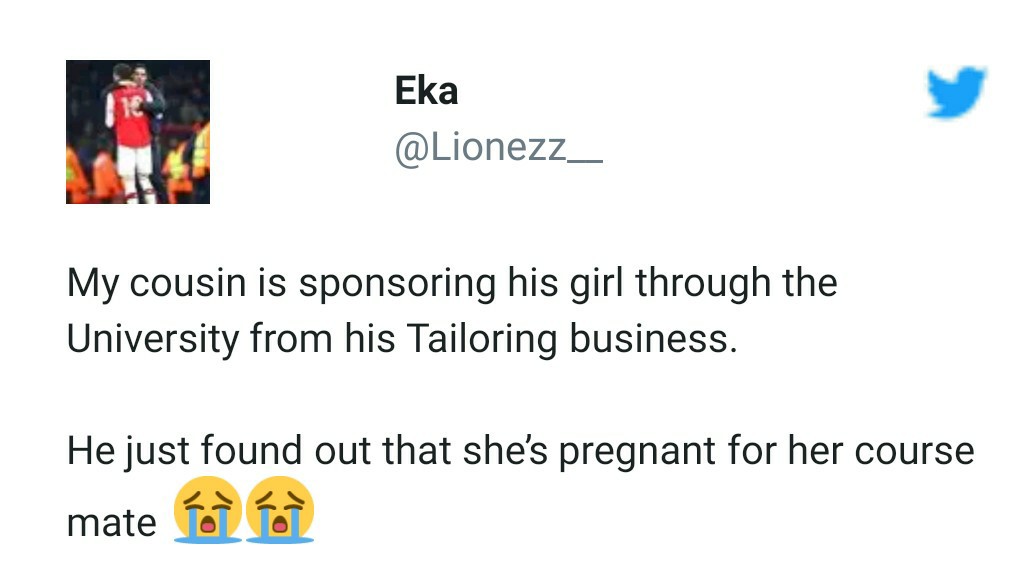 (c) Bennievibes 2020